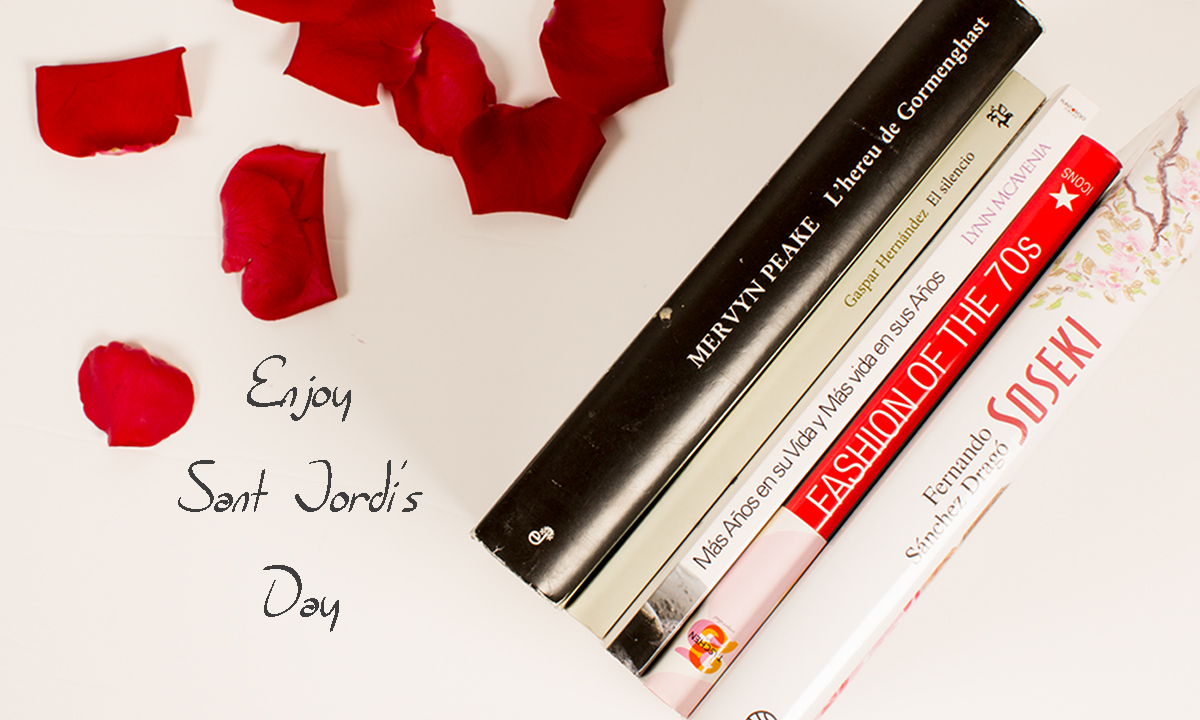 April 23th is a day plenty of magic to celebrate love and books in Catalunya. In Barcelona, you will find many men in love offering a rose, meanwhile the lady offers a book to her lover… Don't you want to follow us? Sita Murt Team will give you a hand in this choice. Speaking with booksellers of some of the most emblematic bookstores of Catalunya, Sita Murt team shares with you a books top list.
We would like to thanks every bookstore for their collaboration and dedication with their post.
At the end, you will find all bookstores contact details to visit them and discover all they have available for you.
LA CENTRAL | BARCELONA
Bookstore specialized in Philosophy, History, Social Science, Anthropology, Classic Studies and Art, has an important stock of contemporary thought. The Human Sciences area has a permanent background with more than 80.000 volumes.
SUGGESTIONS
Buenos días, guapa , Maxie Wander.
Editorial: Errata Naturae
Language: Spanish
Aquest deu ser el lloc , Maggie O'Farrell.
Editorial: L´Altra Editorial
Language: Catalan
BORN-BESTIARI | BARCELONA
The bookshop wants to be a window of Catalan culture, giving visitants the opportunity to find Catalan books translated to other languages. And also, books which talk about Barcelona or other aspects of Catalan culture translated to Catalan that where published at the beginning in other languages.
SUGGESTIONS
Geografía humana y otros poemas , Gloria Fuertes.
Editorial: Nórdica Libros
Language: Spanish
Des del balcó , Teresa Muñoz.
Editorial: Amsterdam
Language: Catalan
LLIBRERIA GELI | GIRONA
Llibreria Geli is one of the oldest bookstores in Catalonia. Founded in 1879, it's an historical establishment of the city of Girona. It has a permanent and actual stock with more than 200.000 books, divided in specialized sections in Law, Psychology Self-help, Art, Computing and Philosophy.
SUGGESTIONS
La uruguaya , Pedro Mairal
Editorial: Libros del Asteroide
Language: Spanish
Il·lusions elementals , Ponç Puigdevall
Editorial: Edicions 62
Language: Catalan
LLIBRERIA AQUALATA | IGUALADA

Aqualata has a big diversity of books and sections of Children's and Young Literature, Adults Literature, dictionaries, paperback books, travel guides, History and Music and so on. They also offer a stationery section, books complements, didactic toys, board games and merchandising products.
SUGGESTIONS
Patria , Fernando Aramburo
Editorial: Tusquets
Language: Spanish
Quan arriba la penombra , Jaume Cabré
Editorial: Proa
Language: Catalan
GALATEA LLIBRES | REUS
Galatea is a general stock bookstore with a big number of specialized sections. It's one of the top ten independent bookshops of Catalonia, and in Spain is also recognized for their valuable computer program to manage bookshops.
Tierra de campos , David Trueba.
Editorial: Anagrama
Language: Spanish
Ha anat així , Natalia Ginzburg
Editorial: Edicions de la ela geminada
Language: Catalan
LA CENTRAL | BARCELONA
C/ Mallorca, 237. 08008 Barcelona web
BORN-BESTIARI | BARCELONA
El BORN CCM Plaza comercial, 12. 08003 Barcelona web
LLIBRERIA GELI | GIRONA
C/ Argenteria 18 - Cort-Reial 19. 17004 Girona web
LLIBRERIA AQUALATA | IGUALADA
C/ Sant Josep, 14 08700, Igualada web
GALATEA LLIBRES | REUS
C/ Jesus, 5-7. 43201 Reus (Tarragona) web