Christmas is around the corner! It's a non-stop of events such family celebrations, company dinners and friend's parties where we look for the most special gifts for our relatives. Don't stress out when picking an outfit nor coming up with present ideas for your friends, find everything you need at our Sita Murt stores. Unravel our winter garments from the Freedom's Mood 16/17 collection and choose the one that better suits you and your family. You've got plenty of styles to decide on! From the finest scarves, ponchos and oversize coats to comfortable sweaters and jackets with geometric patterns and gorgeous jacquards to fluid dresses and blouses made with viscose, silk or knit.
Our team has exclusively designed a wonderful Christmas packaging for you to enlighten your celebrations. If you wish, your package can be delivered wherever and to whomever you'd like, just leave us the addressee details.
Come enjoy the magic of Xmas at Sita Murt/!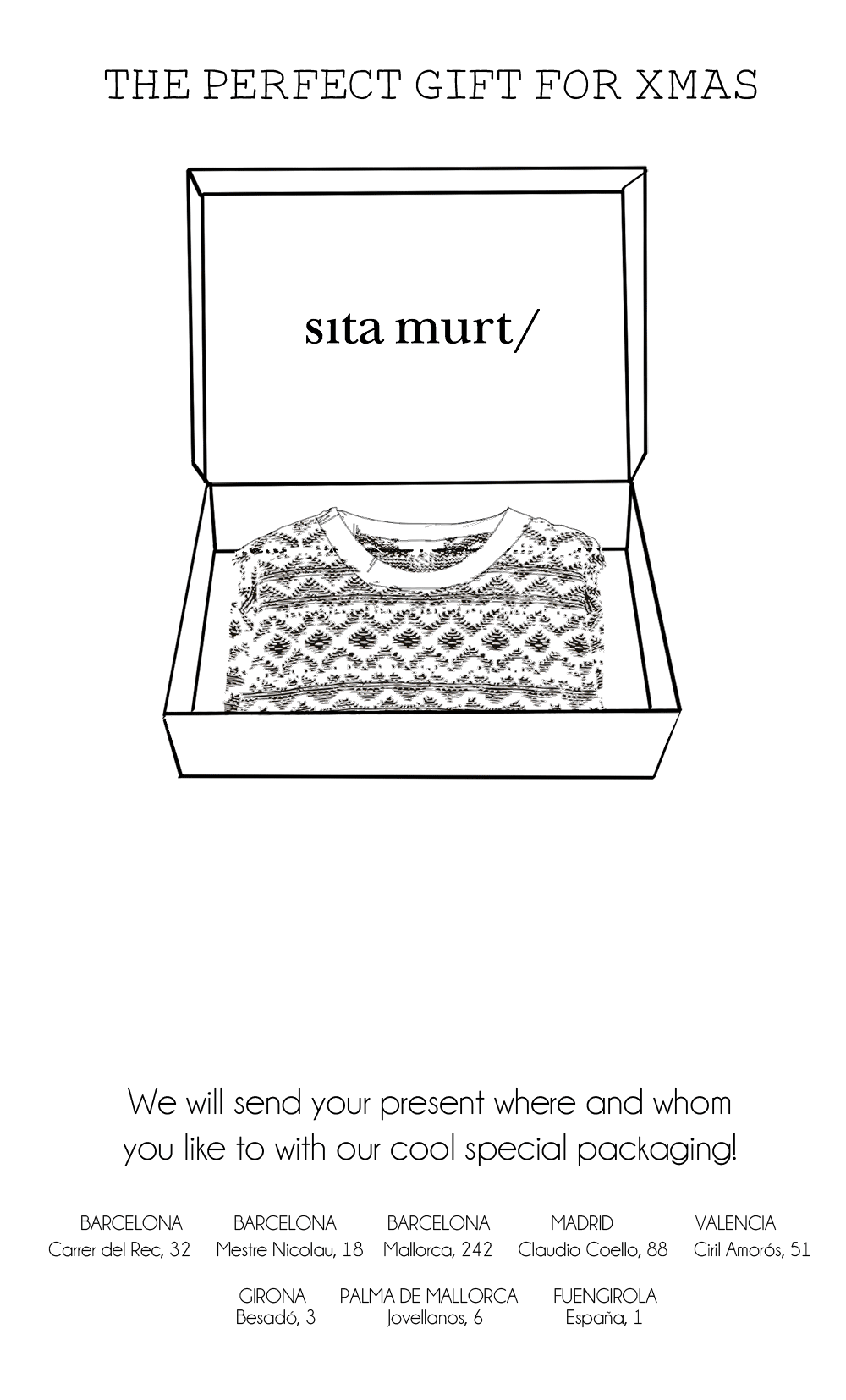 Happy holidays!