Today we talk with the Spanish actress Cristina Brondo, who loves our brand and is always present in our runways at 080 Barcelona Fashion Week. We love Cristina and we want to share with you a little bit about her.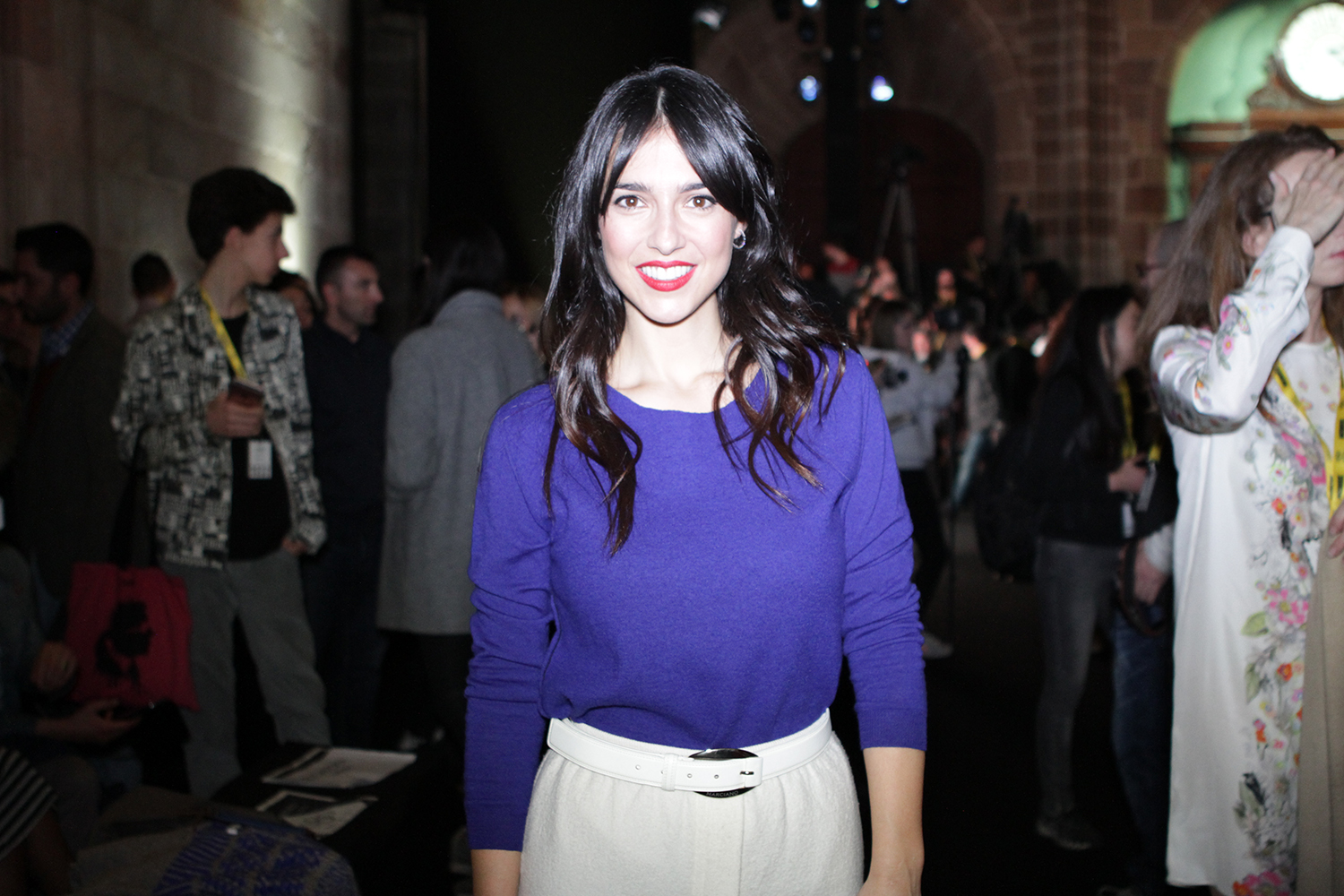 Cristina wearing Sita Murt at our last Runway FW1617 in 080 Barcelona Fashion
Good morning Cristina
Good morning!
Your debut was at the age of sixteen in the Spanish TV series Poble Nou. How do you remember that first role?
Everything was like a game, as an extracurricular activity. I remember that I preferred going filming than to school because it was funnier for me than study. Anybody knew what we were doing and moreover, the big impact it would have. There were really good vibes and we enjoyed every day without any expectations or stress about audience ratings. We were very innocents in that moment.
Few years later, you had your first cinema roles. How was working with Javier Bardem in the film Entre las piernas?
I recognize that when I was selected for the movie and I came across with Javier Bardem and Victoria Abril at the camera tests, my body started shaking. It was a dream for me.
During the filming Victoria told me "if you resist you win" and that became my slogan as of today.
One of your most recognized lead roles was Lola in the film Lola vende cá. How did you live the experience of understanding and perform Lola?
Lola is one of the most difficult characters I have ever performed. However, I could work with more freedom and preparation time than others, and for that reason, it is the role I feel most proud of.
Working with Llorenç Soler is always a deep experience. He loves looking into the human being and its cultural differences. The pleasure of doing everything right and working in harmony always gives good results.
I got really involved with the gypsy ethnic group and I learnt a lot. I always learn something of each character I perform that I keep inside for the rest of my life. Lola gave me the freedom value and taught me how to be who I am instead of whom people want to.
You were awarded twice for that performance. What do you remember about that moment?
Satisfaction, it was not easy for me. Especially, I felt so proud of the film team and really thankful with the director for the big opportunity he gave me.
One of your most recent TV roles is as The Queen Sofia in El Rey in Telecinco channel. Was it difficult for you to be her?
Yes, we are tremendously different. Furthermore, it was really complex discover who she is because she is so professional that she never shows how she actually is to others. Fortunately, people who really know Queen Sofia explained me some anecdotes about her. That was very helpful for me to make me an idea of her most human side. I remember I always had to control my movements and energy in order not to get away of her.
One more time, to be in good hands, this time working with director Tito Lopez, gives you the enough confidence to jump in to the pool.
You worked with the famous Spanish comedian Dani Rovira in the TV series B&B. How was sharing your day by day filming with a comedian as him?
Dani is a big comedian and an excellent actor. Sharing the plot with him was interesting because, although he always makes people laugh, the plot that joined us was a very big drama and we had to find the exact balance.
You have worked in Barcelona, Madrid and abroad. How do you balance the actress work with being a mum?
I am lucky because I combine with my husband everything related with my daughter. And I have some help from my parents also. The instability of working as an actress is a little bit chaotic when you have children, but on the other hand, the timetable is more flexible and you usually can spend more time with them.
However, in Spain is shameful how we balance work life and family. From my point of view, the future government must deal with this problem to resemble to northern countries like Denmark, Sweden or Germany.
Which are your next projects?
I am in a Spanish movie located in Barcelona called 10000 things I will do for you. It's a little bit an insane comedy starred by David Verdaguer and directed by Dídac Cervera.
You are one of the best dressed actresses on the red carpet cinema awards Goya 2016 and Gaudí 2016. Which or who are you inspired by for your red carpet looks?
I like to listen to myself and talk with my press team about what I prefer to wear. I use to have two or three fetish brands as Teresa Helbig or Iván Campaña. But, I also like discovering new brands and designers who I have never worked with before and try on some looks to find which one fits me better in that moment.
How do you define your style?
I am very eclectic. I use fashion to express myself so I change my style often depending on how I wake up. Sometimes I prefer to wear some sophisticated clothes and others, look more natural.
Which garment can't be missing in your wardrobe?
Bell-bottomed jeans and black skinny pants.
Which look makes you feel more comfortable in your day by day?
I love the clothes from the brand Colmillodemorsa, and obviously, I love Sita Murt. I think your clothes are elegant, very special, comfortable and perfect to deal with the journey. Moreover, the design pattern is amazing and fits you perfectly.
What do you like more from Sita Murt?
I love the coats and the dresses made by soft and vaporous woven, and obviously, every knit cloth which is your icon. Lately your prints have also stolen my heart.
On February you have been with us in our last runway at 080 Barcelona Fashion. What is your opinion about Freedom's Mood FW16-17 Collection?
Your last runway was awesome! I love how Sita Murt combines soft and delicate woven with knit. My favorite's looks are the red dress with the maxi jacquard scarf and the stripped maxi dress. In my view, combining different textures gives strength to the look and also shows the strong, brave and dreamer women dressed by Sita Murt.
Thank you very much to be with us today.
Thank you, it has been a pleasure.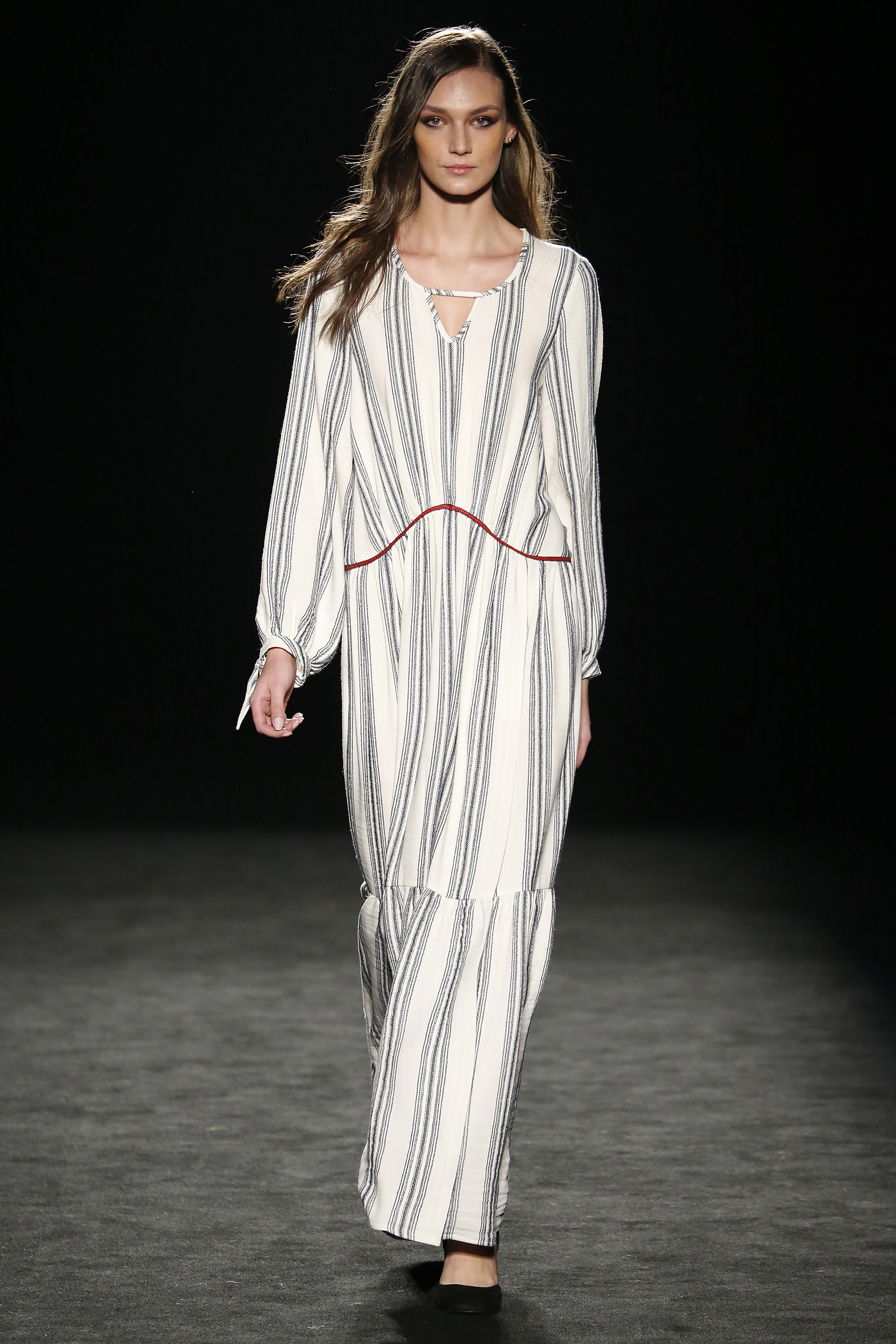 Sita Murt Freedom's Mood FW1617 in 080 Barcelona Fashion Week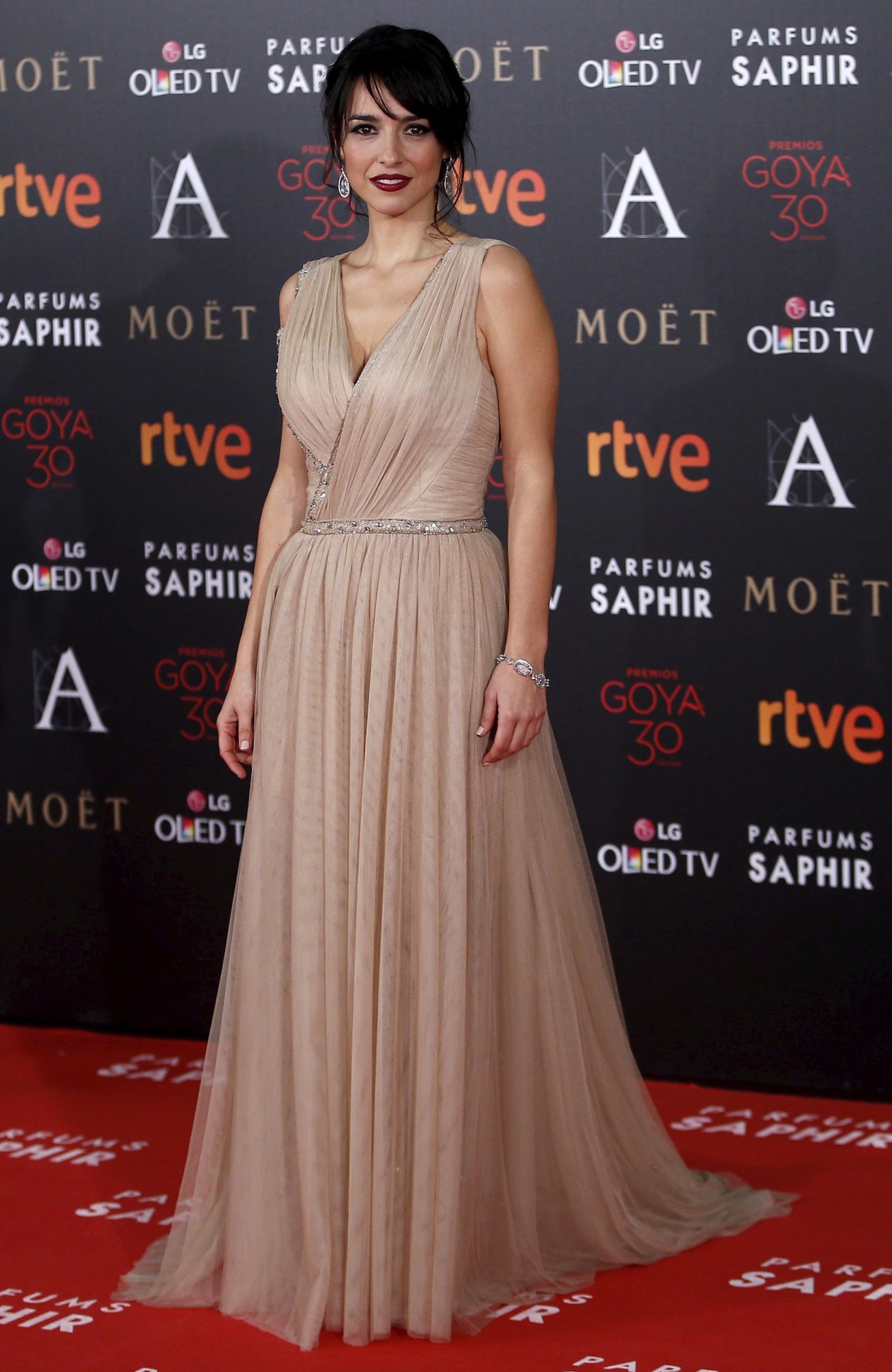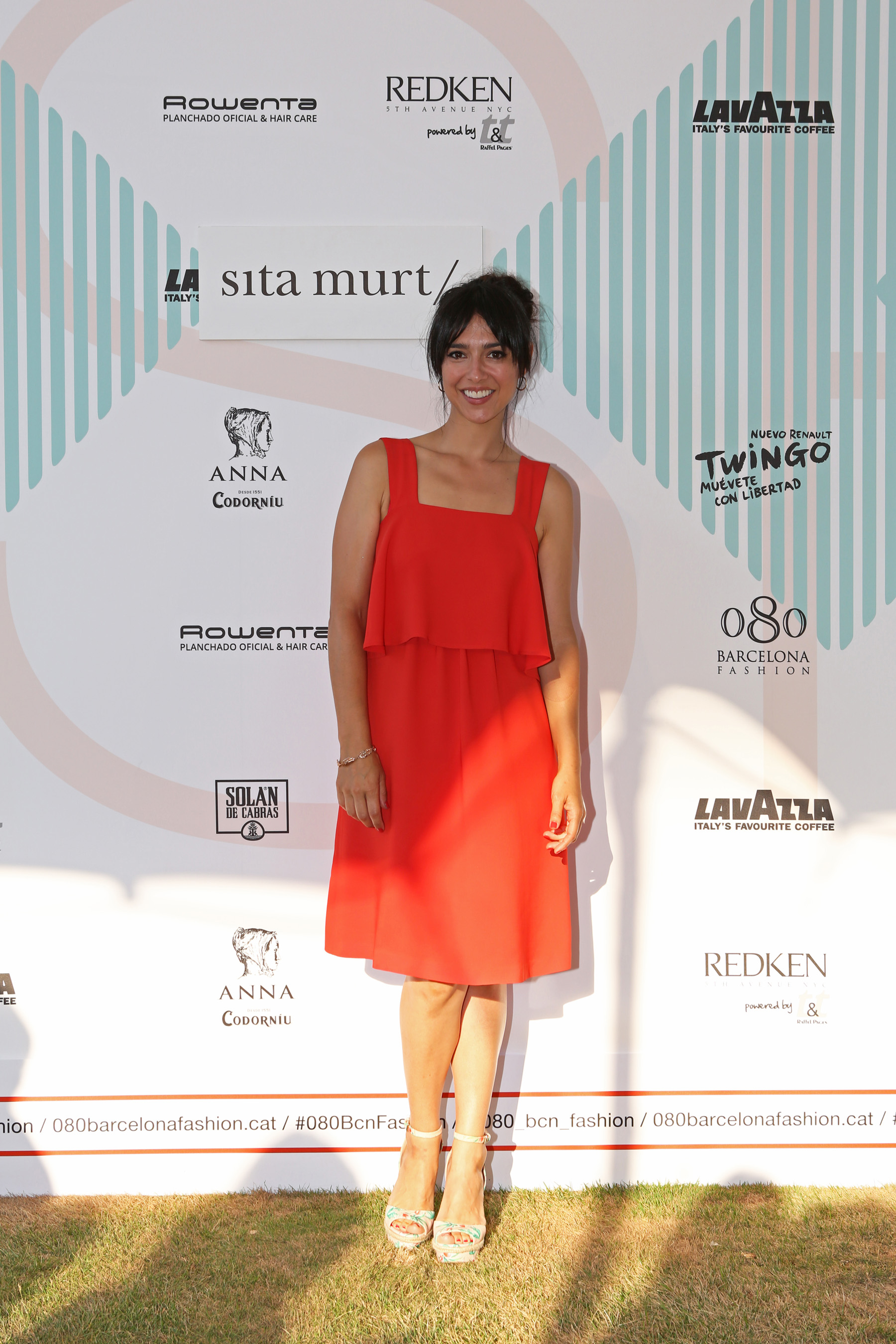 Cristina in Goya Spain Cinema Awards 2016 Cristina in our SS16 Runway