FR
EE DELIVERIES AND
REFUNDS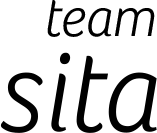 In Sita Murt we love taking care and supervising every step of the process: From the first concept behind every garment to the moment you are holding it in your hands.

To reach this aim we count on a team of passionate and professional experts, restlessly putting all their effort in every stage of production. In Sita Murt we don't transfer any of the key processes to other companies. We take care and feel responsible for all of them ourselves, because they are all equally important to reach the final result.
You will find us in two work centers located in Igualada: Our head offices in the city and our warehouse in the industrial area.
Our team, the departments of creativity and design, the technical and prototype area, the department of purchasing, production, commerce , customer service, accounting , finance and marketing, are all working together in our head offices in a spacious and luminous room which gives us the possibility to have an easy way of being in contact with our colleagues and expressing ourselves with the needed calmness.
In our light, clean and spacious warehouse, we carry out the final quality controls and stock the pieces ready to send. We are using an exclusive computer program to treat every textile, individually and to work detail-oriented, fast and reliably.
In Sita Murt/, the passion for details is moving us forward.